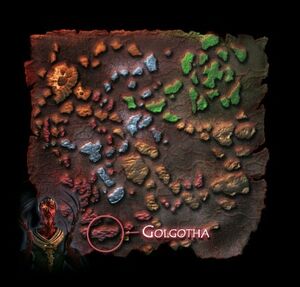 The forbidden site of the Demon Gate.
Golgotha is an island and a part of Charnel's realm of Stygia.
History
[
]
Name Etymology
[
]
The name of the island comes from golgotha, meaning burial lands, or a designated place on which extreme agony and suffering occurred or is occurring.
Related Missions
[
]
Playable during
[
]
Mentioned during
[
]
Maps
[
]