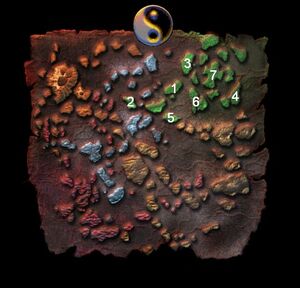 Elysium is Persephone's realm. It is symbolized by green color and is located on the north-east of the map of the world.
Lands
[
]
Each known land is marked by a number on the map. There are many lands whose names and appearances have not been introduced in the campaign.
Elmekia and Telluria are both placed on the same island, probably by mistake.